Whiting Forest Canopy Walk
Midland, MI |
Architect
Metcalfe Architecture & Design
At 1,400 feet long, the Whiting Forest Canopy Walk is the longest canopy structure in the United States. Rising 40 feet above the forest floor, Canopy Walk features three distinct arms that include a covered overlook above a forest pond, a cargo net lounging area in a grove of spruce trees, and a viewing platform with a glass floor overlooking an orchard.

Nationally Recognized
In 2019, the Whiting Forest Canopy Walk was recognized by Associated Builders and Contractors as one of the most significant construction projects completed during that calendar year. Whiting Forest received a "Pyramid" Award, which is ABC's second-highest national honor.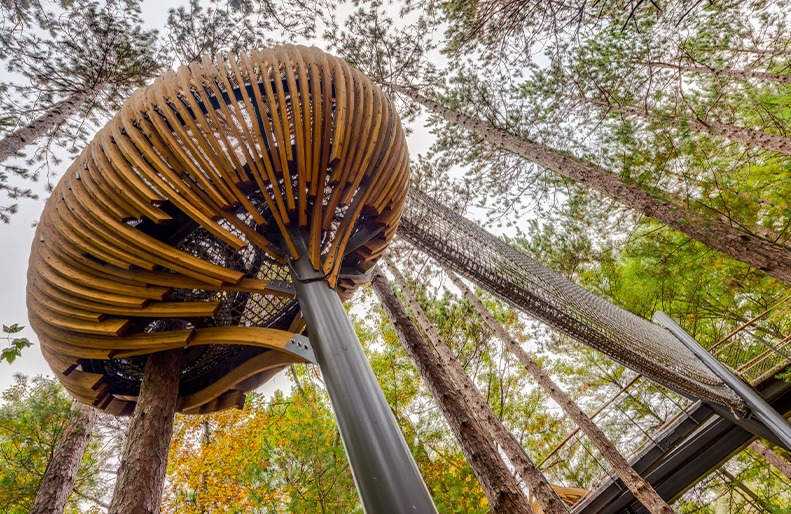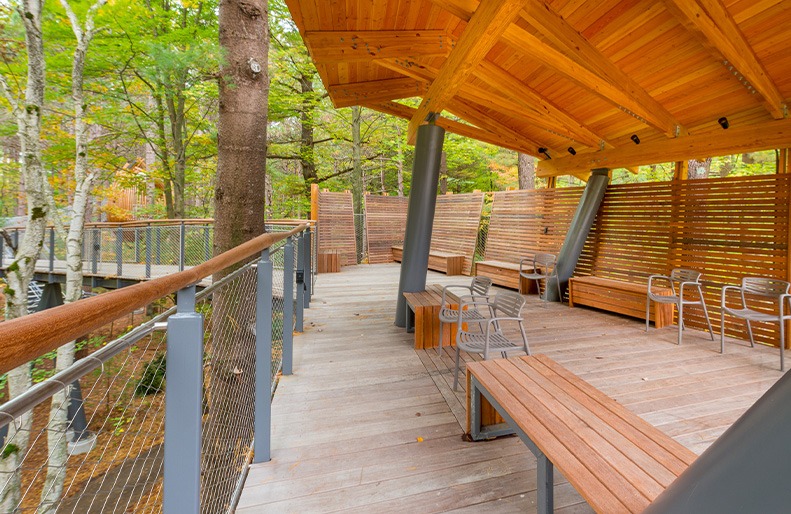 Meticulous Planning
Without the Forest, all our construction – the canopy walk, the bridges, the pathways, the visitor center, the play area – would be merely structures.
This understanding guided both design and construction. Great care was taken to ensure our construction footprint completely vanished at the end of the project.
In fact, only three trees were cleared to accommodate the structure. This was a testament to the intensive planning and to conscientious construction efforts of all the contractors.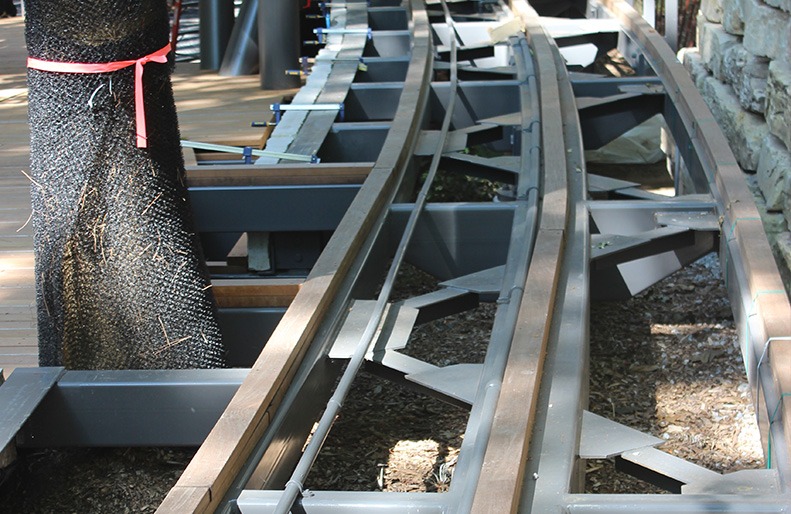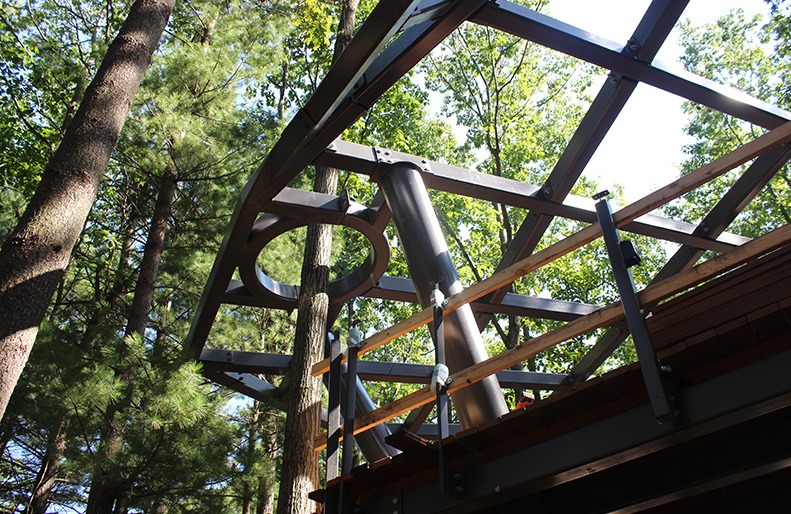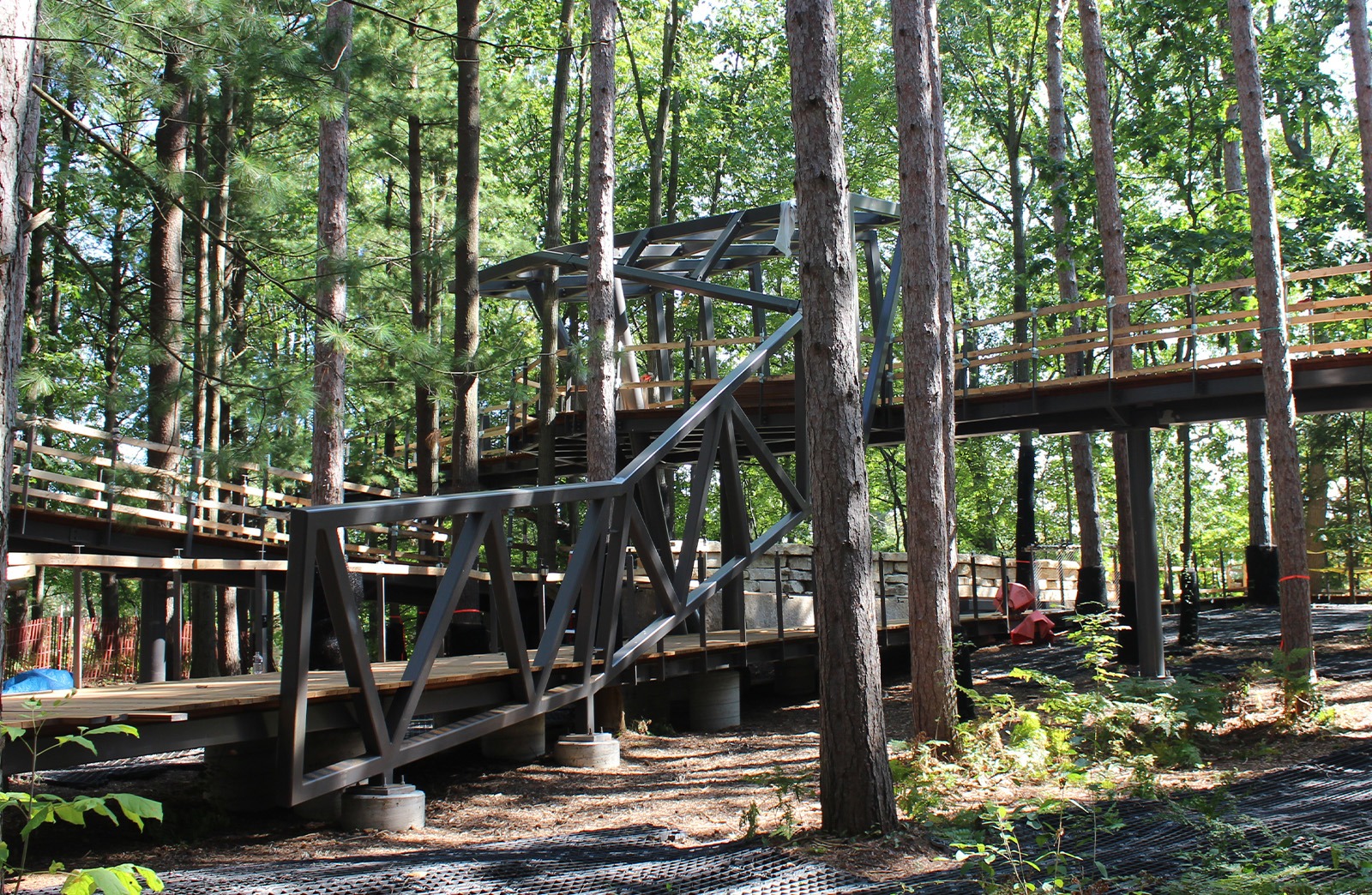 An Indoor Retreat
An Existing Structure was also renovated and converted into a cozy and welcoming café. The café features a large patio overlooking the outdoor playground, and natural elements are abundant on the inside creating a natural transition for visitors.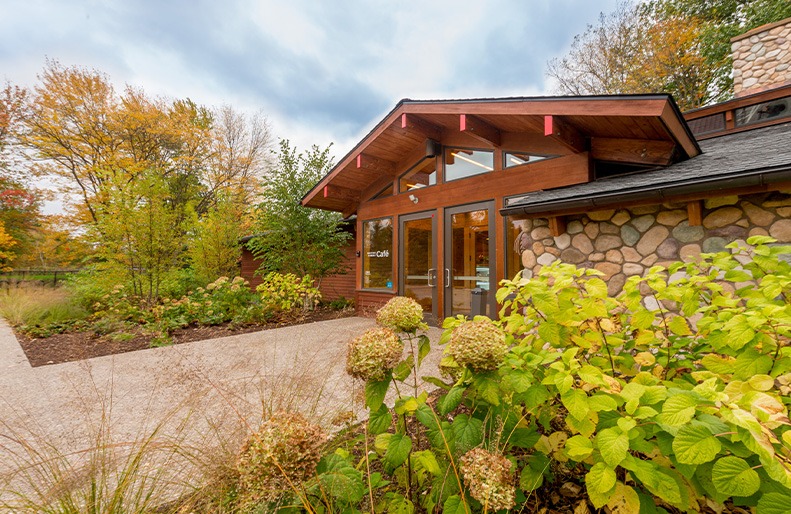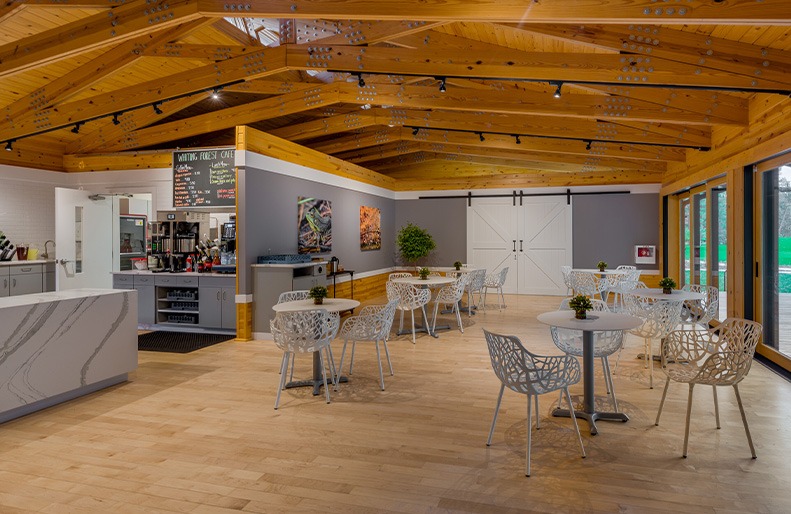 Fully ADA Accessible
The entire Canopy Walk structure, forest pathways, playground, and additional on-site amenities are all ADA-compliant, ensuring everyone can enjoy Whiting Forest.