Mechanical Contracting
What We Do
Decades of Experience
From commercial building projects to large-scale industrial plants, installation of mechanical systems is critical to any project's success. Three Rivers Corporation provides Fortune 500-level mechanical contracting expertise and four decades of experience to help ensure those instructions are carried out correctly.
From an award-winning safety record to employee training programs, Three Rivers Corporation accepts only the highest level of performance to deliver the highest level of satisfaction. It starts with careful pre-planning, followed by meticulous schedule monitoring, to get the job done on-time or even ahead of schedule.
That's what four decades of experience brings – installing a broad range of industrial process equipment for major industrial clients like The Dow Chemical Company and BASF. So whether your project involves industrial retrofits, process piping fabrication, or piping installation, leveraging our broad capabilities brings you More Than Construction.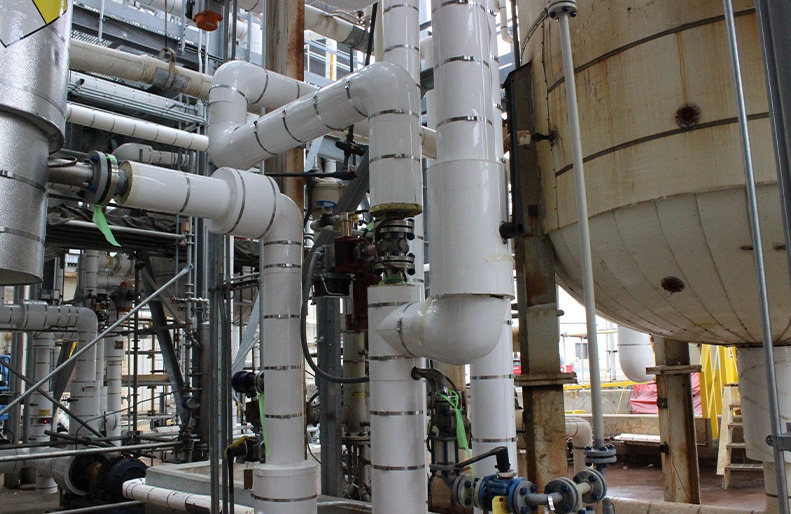 Elements of Success
Safety: Nationally recognized safety performance with an excellent OSHA recordable rate – low EMR (Read More)
Quality: Rigorous quality control process based on strong communication, from the bid process through building completion
Vision: Project planning and delivery of plumbing, pipe fitting, sheet metal work, welding, and HVAC services through established relationships and a large subcontractor network
Schedule: Completing projects on-time and within budget
Resources: With an expansive network of over 1,300 subcontractors and our broad in-house capabilities including civil trades, mechanical trades, HVAC, plumbing, structural steel fabrication & erection, and pre-engineered buildings, we offer competitive bids to achieve better value for our customers