Sunrise PACE
Fort Gratiot Twp, MI |
Architect
Three Rivers Design
The Sunrise PACE Construction Project marked a significant milestone in the evolution of elderly care within the Fort Gratiot, MI community. This transformative project successfully expanded and enhanced the facilities of the Program of All-Inclusive Care for the Elderly (PACE) operated by Region VII Area Agency on Aging, creating a modern, comfortable, and accessible space where elderly participants could receive comprehensive care while aging in place within their cherished home environment.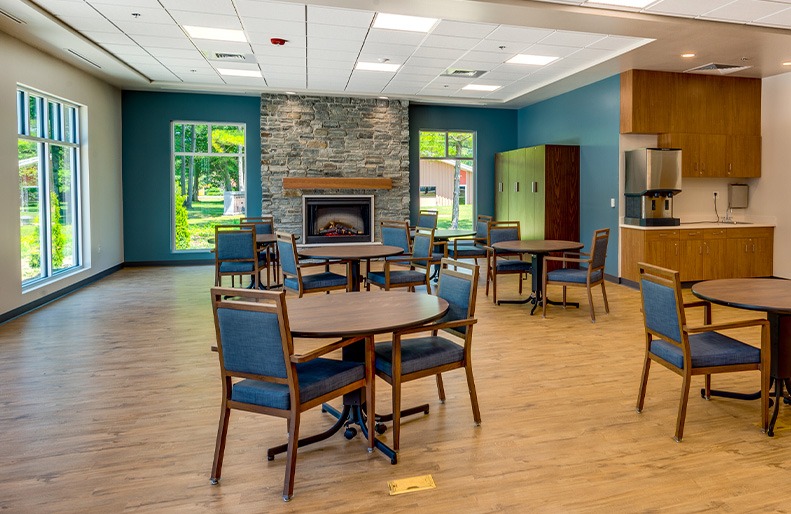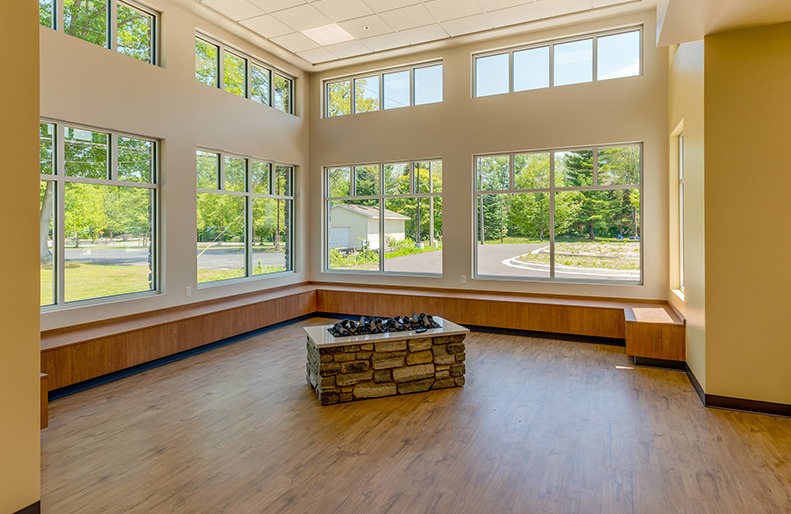 A Hub of Care and Support
The completion of the new Sunrise PACE facility provides a hub of care and support for the surrounding community, embodying the fundamental values of the PACE program. With a renewed focus on holistic care, social engagement, and overall well-being, the facility became a welcoming environment where elderly individuals could access a comprehensive range of services.
This 25,000 square foot facility houses intergenerational space, community areas, physical rehab, medical clinic, full kitchen and dining area, outdoor social space, and a 6-suite extended care facility. The facility provides the space and resources for an interdisciplinary team of physicians, registered nurses, home care coordinators, social workers, occupational therapists, physical therapists, recreational therapists, registered dietitians, PACE center managers, certified nurse assistants, and transportation drivers to provide services to those in need.