Private Aircraft Hangar
Freeland, MI |
Architect
Three Rivers Design
This modern hangar represents a harmonious blend of functionality and sustainability. Designed to accommodate private aircraft, the hangar incorporates eco-friendly elements to achieve LEED certification, reflecting our commitment to responsible construction practices and environmental stewardship.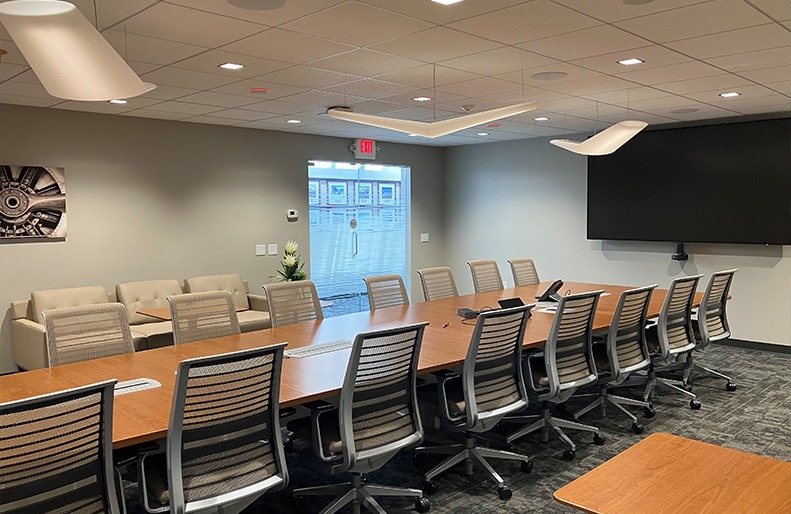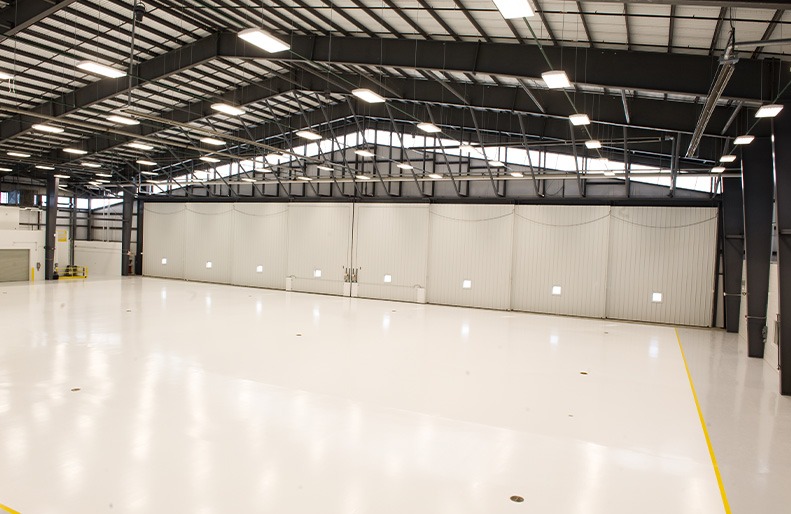 Sustainable Design and LEED Certification
This Private Aircraft Hangar at MBS International Airport prioritizes sustainability through its LEED certification. By incorporating energy-efficient mechanical systems, utilizing recycled materials for the exterior, and employing low VOC materials, the hangar minimizes its environmental impact. This approach not only aligns with our values but also contributes to cost savings and operational efficiency.
The hangar's 8,592-square-foot mezzanine space provides versatile utility. A conference room accommodating up to 18 people supports professional meetings, while pilot sleeping quarters prioritize comfort. A full kitchen serves the needs of flight staff and maintenance personnel, facilitating seamless operations.