MyMichigan Health Heart and Vascular Center
Midland, MI |
Architect
Three Rivers Design & Hord Coplan Macht
The opening of the Heart and Vascular Center in 2020 marked the culmination of a three-year, 53-million-dollar project that was designed and constructed by Three Rivers Corporation. A priority for this project was to create a center of excellence that provides patients with a holistic level of care. Not only does the technology and innovative practices within the facility meet this requirement, but so does the environment itself. While Three Rivers Design maintained Architect of Record status, it partnered with Hord Coplan Macht who held Design Architect and Interior Designer responsibilities for the project.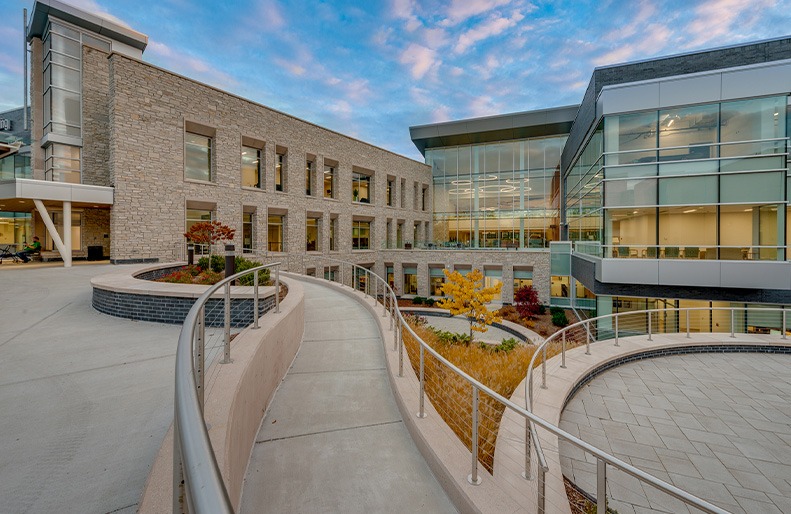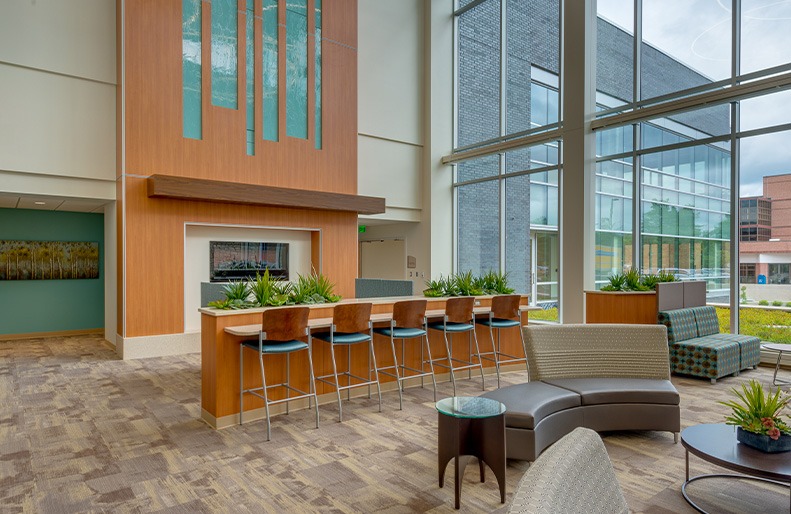 Creating an Environment of Holistic Care
During the design process, an emphasis was placed on bringing as much natural light as possible into the facility. The three-story entryway on the north side of the building is encased entirely with windows, flooding the interior reception and gathering spaces in natural lighting. This large reception and gathering space are formally known as the Winter Garden due to the abundance of live plants and real trees that work together to create a calming environment.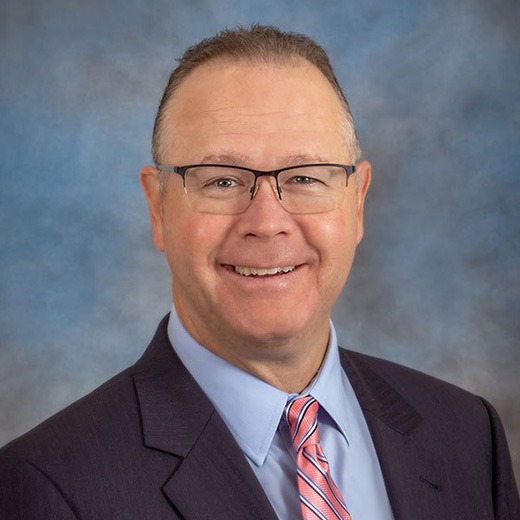 Testimonial
"MyMichigan Health has counted on Three Rivers Corporation for over 20 years to deliver projects on time and on budget. Their design-build approach provides a cost effective, high quality solution for our needs. We are proud of this long term partnership and would not hesitate in recommending them to others." Michael Erickson President MyMichigan Health Medical Center Alpena