MyMichigan Health Gerstacker Building
Midland, MI |
Architect
Three Rivers Design
The Gerstacker Building, located on MyMichigan Health Medical Center — Midland campus, is a Leadership in Energy and Environmental Design (LEED) Certified facility completed in 2015.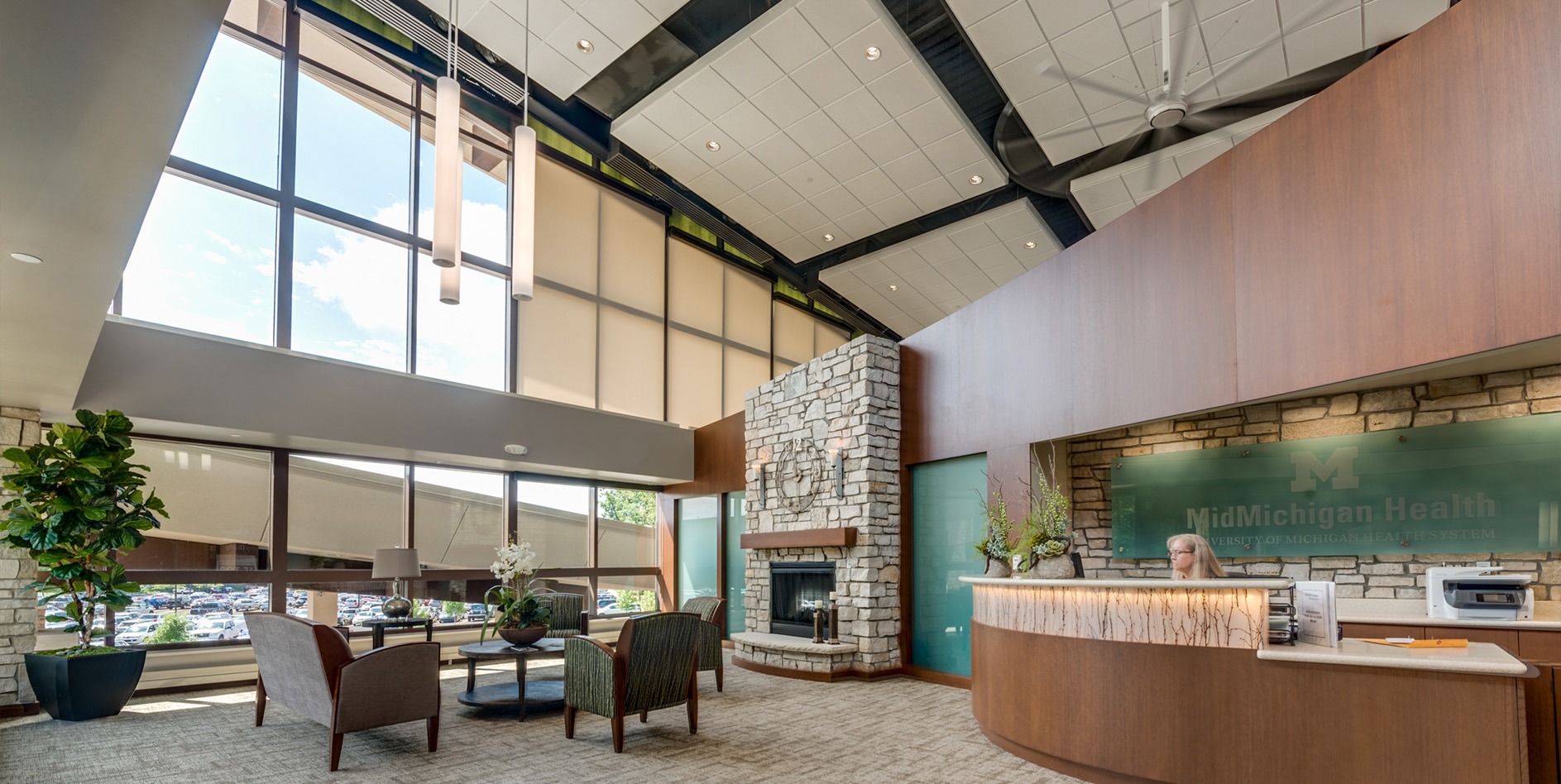 Family Medicine Residency Program
This facility is home to the Family Medicine Residency Program, a partnership between MyMichigan Health, Michigan State University College of Human Medicine, and Central Michigan University College of Medicine. The Simulation Center is located on the lower level and includes four simulation rooms, a task training room, and a control room.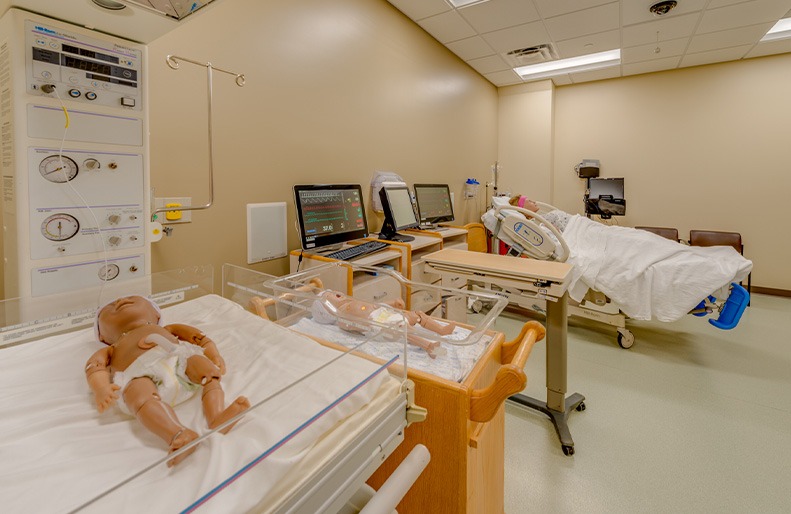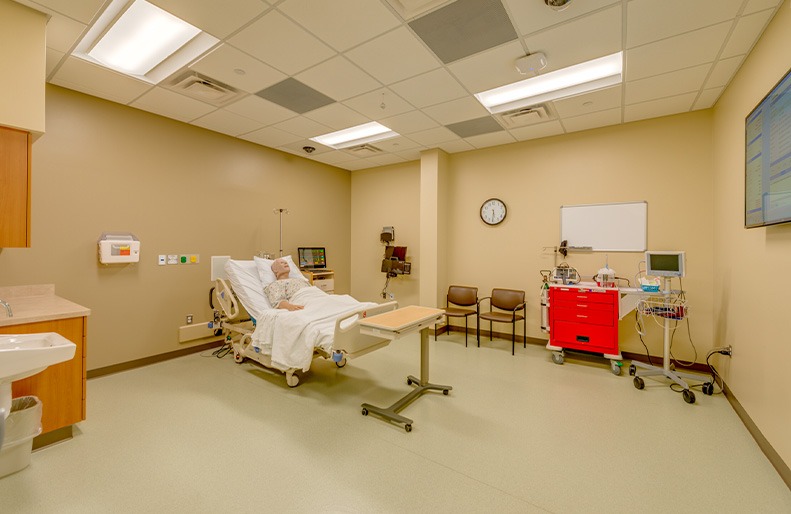 LEED Certified Design
In addition to delivering a facility that provides exceptional healthcare services, a significant emphasis was placed on designing and constructing a facility that offered environmental, economic, and community benefits as well.
A unique underground stormwater detention system was developed, which saved approximately one acre and 212 trees on the project site. The site also maintains over 60 percent of vegetated open space to promote natural systems. Native plants and water-efficient landscaping were used, reducing potable water consumption by 50 percent while creating a building site integrated with its natural surroundings.