Three Rivers Corporation has announced that it has received a Diamond Award in the Safety Training and Evaluation Process (STEP) and four Excellence in Construction Awards from Associated Builders and Contractors of Greater Michigan at its annual Greatness and Gratitude event held on Wednesday, September 6 at Apple Mountain in Saginaw.
The Safety Training and Evaluation Process (STEP) Award recognizes the efforts of ABC members who strive to achieve effective safety practices within their companies; it is an organized approach for analyzing and developing safety and loss prevention programs. ABC provides contractors with tools to objectively evaluate their safety programs, policies, procedures, and training. Three Rivers is honored to have won this award each year for over a decade.
"Three Rivers Corporation is honored to be recognized by Associated Builders and Contractors, as these accolades reflect the dedication of our entire team towards safety and the remarkable work they complete each day," remarked Jon Lynch, President of Three Rivers Corporation. "Over the last year, we have consistently delivered exceptional results to numerous customers in communities across the state while upholding the highest safety standards. Achieving recognition for these accomplishments is a testament to the collaborative effort of our outstanding customers, committed employees, and project partners."
The Excellence in Construction Awards, a testament to exceptional craftsmanship, recognized the following projects: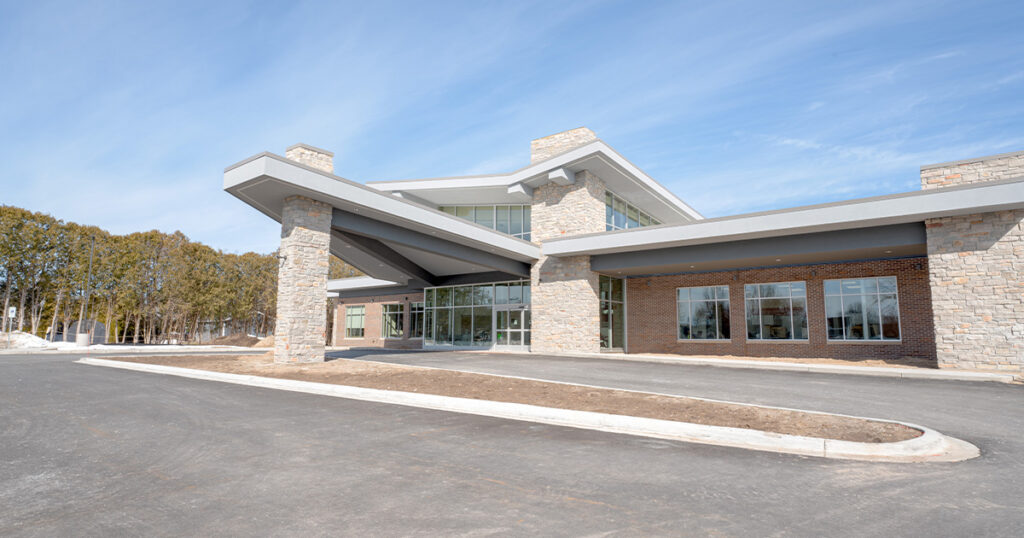 MyMichigan Health Park West Branch, West Branch, Michigan, received a Gold Award in GC/CM: New Construction – Over $10 Million. This new facility combines Family & Internal Medicine, Urgent Care, Diabetes Education, Behavioral Health Services, Laboratory Services, and X-ray under one roof in the heart of downtown West Branch.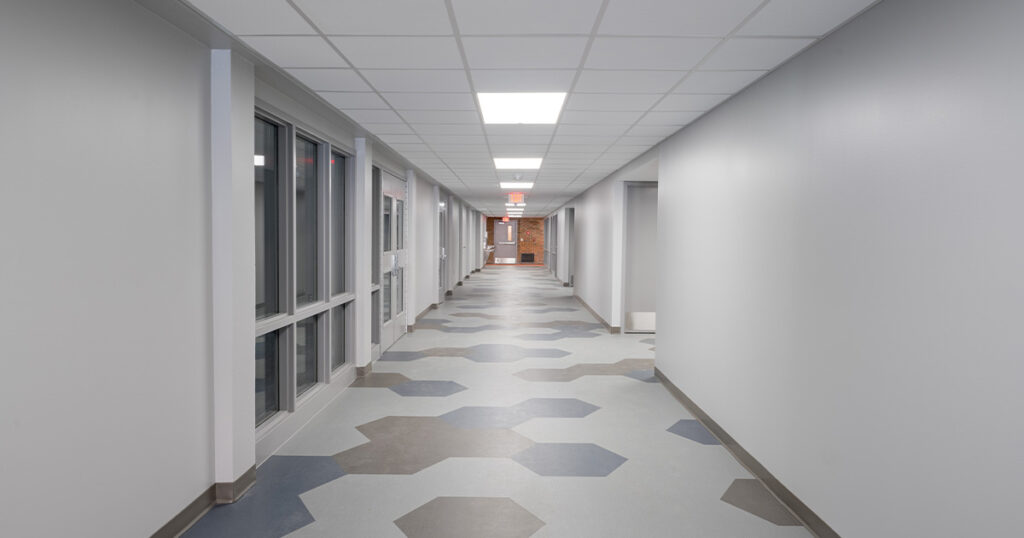 Northwood University's Strosacker Librar, Midland, Michigan, was honored with a Gold Award in GC/CM: Addition/Renovation – $1-$5 Million. Following the 2020 flooding event in Midland, the lower level of Northwood University's Strosacker Library required a complete renovation, including new mechanical equipment to meet the current code. Strosacker's lower level was completely reimagined, adding four classrooms, multiple student huddle rooms, and a staff breakroom area.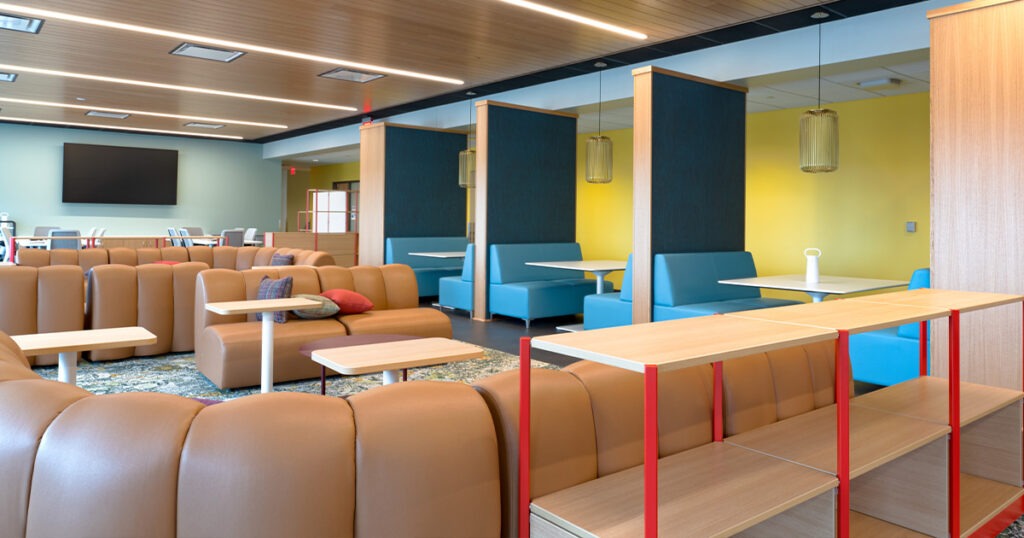 Dow HR BBC Restack, Midland, Michigan, received a Bronze Award in GC/CM: Addition/Renovation – $1-$5 Million. The Dow BBC HR Restack renovation incorporated contemporary elements, including inviting soft seating, versatile meeting spaces, collaborative huddle rooms, tranquil quiet rooms, and a vibrant open-concept break area. The result is an inspiring and inclusive workplace fostering creativity, collaboration, and employee well-being, ultimately bolstering organizational efficiency and job satisfaction.
Click here to learn more about this project.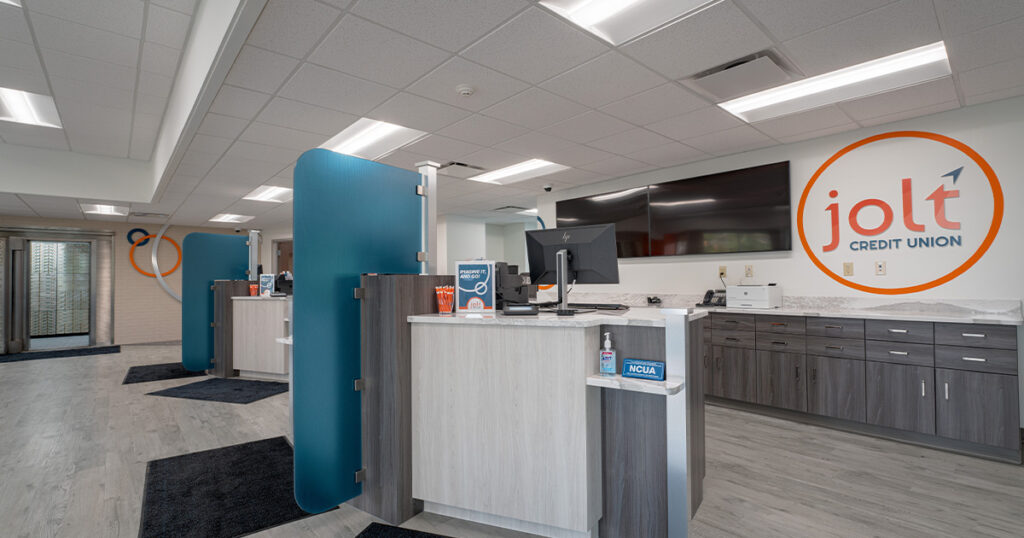 Jolt Credit Union, Midland, Michigan, earned a Gold Award in GC/CM: Addition/Renovation – Under $1 Million. The result of this exciting renovation project added a contemporary and welcoming branch to Jolt Credit Union's offerings in the Great Lakes Bay Region. Credit union members are welcomed into an open, inviting space with custom casework teller stations, a drink bar, and quiet offices to conduct business.
Click here to learn more about this project.
"We are thrilled to recognize Three Rivers Corporation for their exceptional performance across numerous projects that exemplify excellence in construction," stated Angela Madarang, President of the Associated Builders and Contractors, Greater Michigan Chapter. "Three Rivers Corporation consistently upholds the gold standard in Merit Shop construction, safety, and quality, and we take great pride in recognizing their outstanding achievements."
About Three Rivers Corporation: Three Rivers is a full-service design/build, mechanical, and general contracting company headquartered in Midland, Michigan. Founded in 1976, Three Rivers designs and builds energy-saving, cost-effective, and sustainable buildings that make Michigan more vibrant, exciting, and productive. We stand by our customers at every step, from expert in-house planning and design services to on-site contractor expertise and construction management. We take pride in building quality projects safely and on time – because we live, work, and play here, too. That's why Three Rivers Corporation puts More Than Construction into every project. For more information, visit www.trccompany.com.